Winter can be the most challenging time for drivers, with the winter weather bringing icy roads and difficult driving conditions. We have come up with some essential tips that will help you get through the winter period.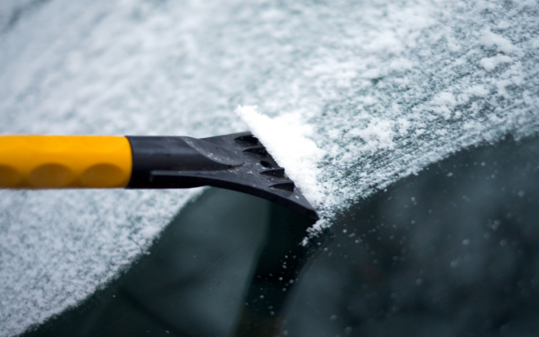 One of the simplest and easiest winter driving tips is to make sure you have a de-icer spray in your car on standby. A de-icer can make your morning commute or school run easier, as iced up windows can be a pain as well as time-consuming. By applying the de-icer your car windows will be clear and ready to go instantly. Saving you time and stress from having frosted windows, giving you clear and safe vision for driving.
Another tip for cold weather driving would be to check your car battery. If your car battery is in bad condition you could find yourself having problems starting your car in cold temperatures. Replacing your battery will help your car turn over in colder temperatures. Giving you the reassurance your car will start the first time of asking.
The biggest and the most costly recommendation would be to change over to winter tyres. Winter tyres are designed to give you maximum grip on difficult road surfaces. The tyres will help reduce skidding on ice, slush and snow. Having worn tyres during winter has a high risk of losing traction or even having less control on icy roads. Changing to winter tyres is something that will improve the safety and control of the vehicle over the winter period.
Making sure you provide extra time for the conditions of the roads is also a recommendation, making sure allocate the extra time to drive according to the weather conditions, can save you being late during the winter season.We would also recommend having an in-car phone charger, so you are able to make any necessary emergency calls.