Need help from us? Feel free to call us
0114 249 4883
Want to meet & talk directly? Find us here:
658 Abbeydale Road Sheffield, S7 2BB
Mon-Thu: 8 – 5.30, Fri 8 – 5, Sat 10 – 12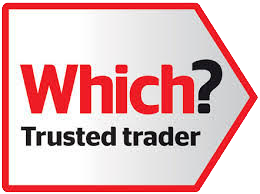 John bee is one of the leading alloy repair specialists in Sheffield
It's very easy to curb or scratch your alloy wheels, and when you do, it's something you can't get off your mind. Whether you did it on a curb or hitting a pothole, cosmetic wear on your alloys makes your car look worn and stands out like a sore thumb.
With so many cars fitted with alloy wheels as standard, this problem is becoming more common every day. John Bee specializes in affordable yet quality alloy wheel repairs in Sheffield. Our alloy wheel repairs are so precise that you can't tell they were ever damaged. We achieve this by having the most experienced staff in alloys and car repairs in the industry. John Bee has specialized in Alloy wheel repairs in Sheffield for over 80 years. You couldn't be in safer hands with John Bee.
Rather than claiming on your car insurance and damaging your no claims bonus, we offer a cheap alternative that could save you hundreds. We repair alloy wheels from all popular car manufacturers such as Ford, Volkswagen, through to specialist alloy wheel repairs on Jaguars, Bentley's and Porsche's.
No matter how big the scuff, scrape or paint chip choose John Bee Ltd. We are one of the most experienced Alloy wheel repair garages in Sheffield. Come and see for yourself why we are the best independent car repair company in the area.
If you have an enquiry please come and see us at 658 Abbeydale Road Sheffield, S7 2BB or call us 0114 249 488