Need help from us? Feel free to call us
0114 249 4883
Want to meet & talk directly? Find us here:
658 Abbeydale Road Sheffield, S7 2BB
Mon-Thu: 8 – 5.30, Fri 8 – 5, Sat 10 – 12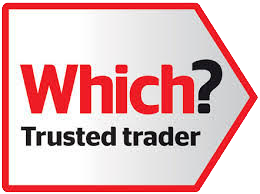 After an accident ensure your vehicle is roadworthy before you drive it again.
For example, check that the lights still work, there is no dangerous bodywork that may injure other road users and there are no leaking fluids.
Choosing your Repairer
Remember it is your vehicle and you can choose who repairs it. Many insurers have networks of their 'approved' repairers, they may try and convince you to have your car repaired where they choose. Remember this is for their convenience not yours.
Don't be unduly influenced by insurers suggestions of delays and extra costs if you don't do what they say. You are entitled to consider the benefits of dealing with the repairer of your choice. You are not obliged to have your car repaired at an insurance company nominated repairer.
If you require more information you are welcome to contact us.
If you would like an estimate please complete the form below. In addition to the description of the work required, we suggest you include a couple of images if possible.
We would need to inspect the vehicle in the workshop to provide you with a comprehensive quote. If you would like to make an appointment please ring 0114 249 4883
Rather than claiming on your car insurance and damaging your no claims bonus, we offer a cheap alternative that could save you hundreds. We repair alloy wheels from all popular car manufacturers such as Ford, Volkswagen, through to specialist alloy wheel repairs on Jaguars, Bentley's and Porsche's.
No matter how big the scuff, scrape or paint chip choose John Bee Ltd. We are one of the most experienced Alloy wheel repair garages in Sheffield. Come and see for yourself why we are the best independent car repair company in the area.
If you have an enquiry please come and see us at 658 Abbeydale Road Sheffield, S7 2BB or call us 0114 249 4883